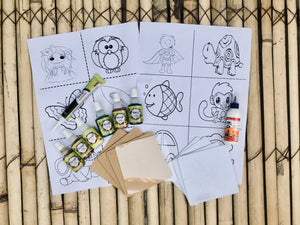 This is a useful Glass Painting DIY Kit to keep the kids engaged. Also as Return Gifts for Birthdays and Events.
Set of 4 Coasters
Material: Acrylic
Size: 3.75 x 3.75 inches
A liner and six glass colours included
12 designs to choose from or use your own imagination
Use as a coaster once ready!
For bulk enquiries, please connect on 9821788907